SOUTHERN CUISINE. LOCAL INGREDIENTS.
SOUTHERN CUISINE. LOCAL INGREDIENTS
George restaurant and our adjoining bar - Bar George - serves from-scratch Southern cuisine in a stylish setting in downtown SLC.
The menu is our take on comfort southern cooking, infused with the local ingredients of the region. We love the way southern cooking harkens back to timeless recipes and traditions of the American south, often with simple techniques that transform basic ingredients into something interesting. Southern cuisine emphasizes a connection to your roots - having a sense of place and family and tradition – something that feels right at home in our fine city of Salt.
George and Bar George share the same entrance and building space.
Bar George at the front is a casual wine bar (21+ only) with a curated selection of our favorite wines by the glass, craft beer, cider and cocktails, plus full food menu at the bar from small bites to mains.

George restaurant at the back is a full-service restaurant (all ages welcome) open for dinner Mon through Saturday, offering a range of Southern cuisine – from oysters and chilled seafood to housemade pimento cheese to fried chicken sando to smoked beef shortribs – plus full bar menu.
We think there's nothing better than gathering your closest loved ones to break bread and share a bottle of wine together, and we love opening our doors so others can do the same.
COCKTAILS, SPIRITS & WINE
The beverage program at George restaurant and Bar George showcases founder and sommelier Scott Evans' passion for wine and fermented beverages, with a special focus on small and natural producers. We believe great wine can be paired with any type of cuisine, and without the stuffy attitudes.
Evans' wine programs have received numerous accolades including – Wine Enthusiast Top 100 in 2018 and 2010, Wine Spectator Award of Excellence in 2017, and numerous Best Wine List awards from City Weekly and Salt Lake Magazine.
With a 500-bottle temperature-controlled wine cellar, George and Bar George offers over 100 wines from around the globe with an emphasis on boutique producers and indigenous grape varietals.
Our craft beer and cider offerings are not to be outdone and feature rare finds from Ireland, Spain, Belgium, France and Japan. Our bar program transforms artisan spirits into balanced cocktails. We are particularly strong in whiskey/bourbon/scotch with a minor in Agave.
Located in the Warehouse District Lofts building, built in 1910, the historic building is the perfect starting point for Southern cuisine with roots in early American history.
Just minutes from the convention center, with plenty of street parking on all sides, the space has an easy elegance with two intimate private dining rooms and can accommodate events up to 200 people.
George restaurant and Bar George are named after owner Scott Evans' late father, George Evans, who inspired his early interest in food and dining.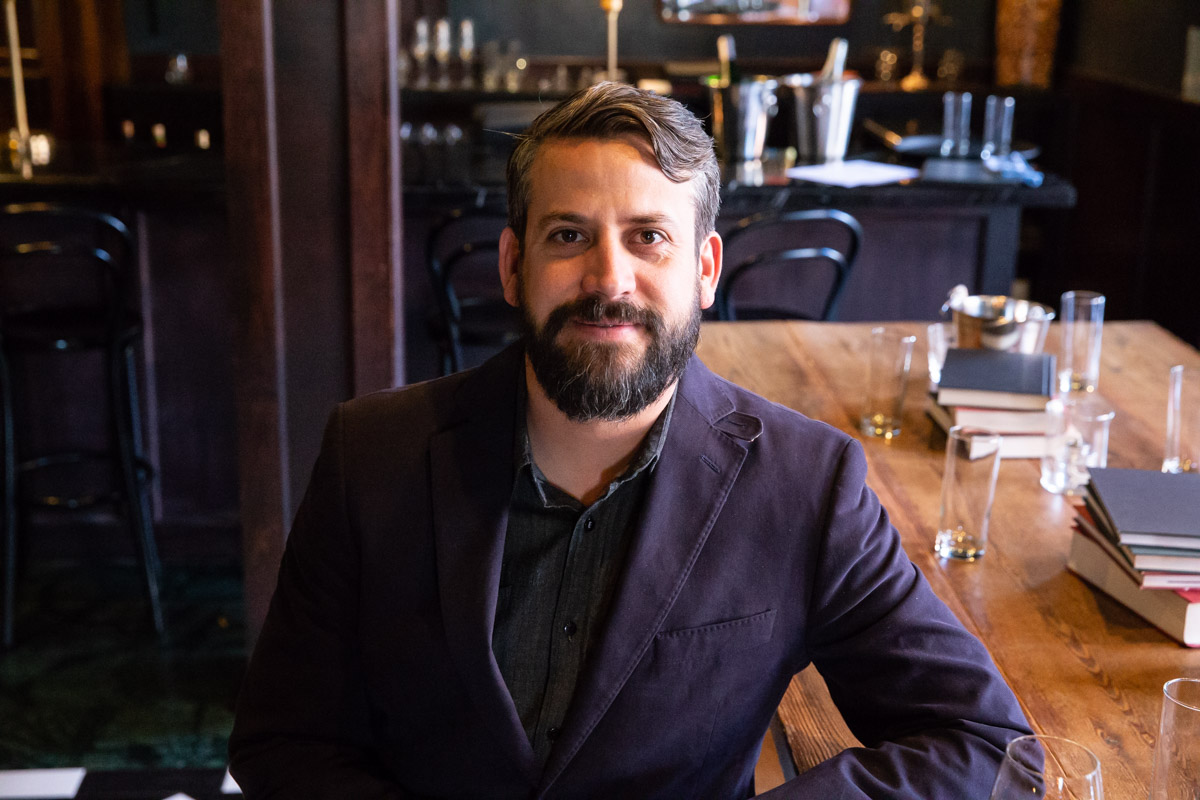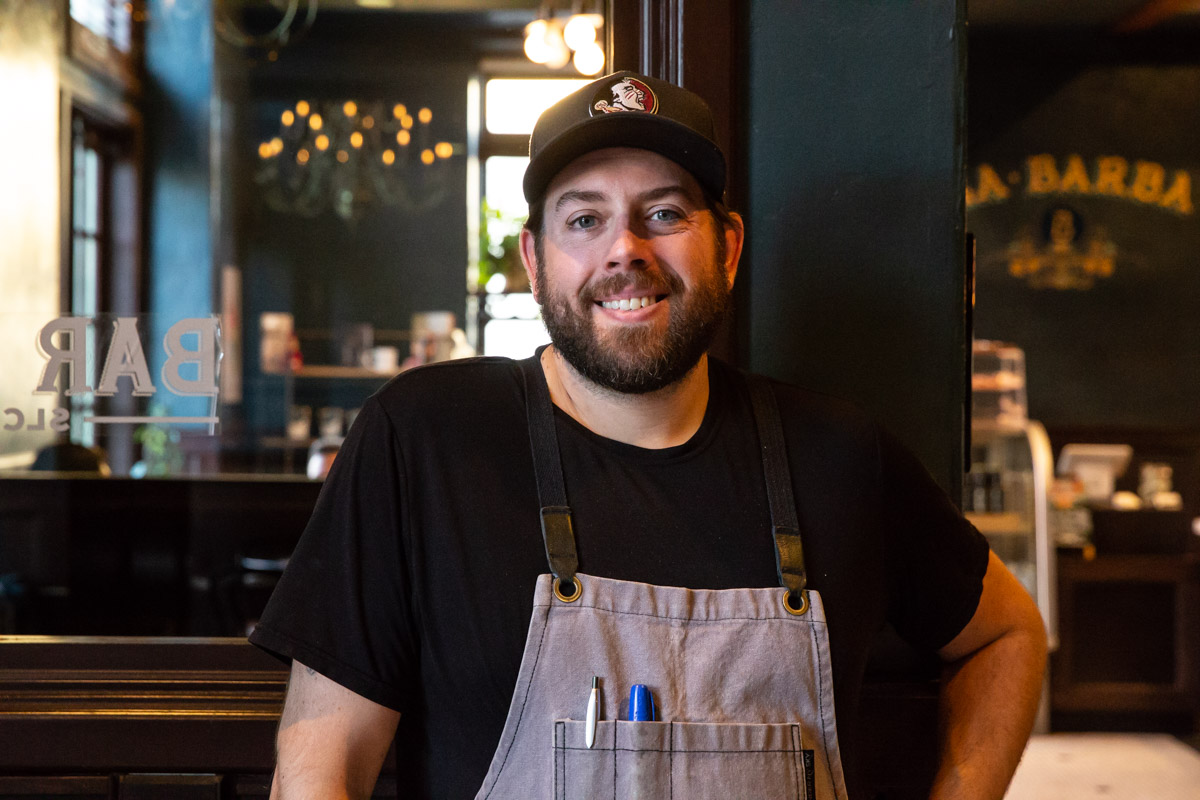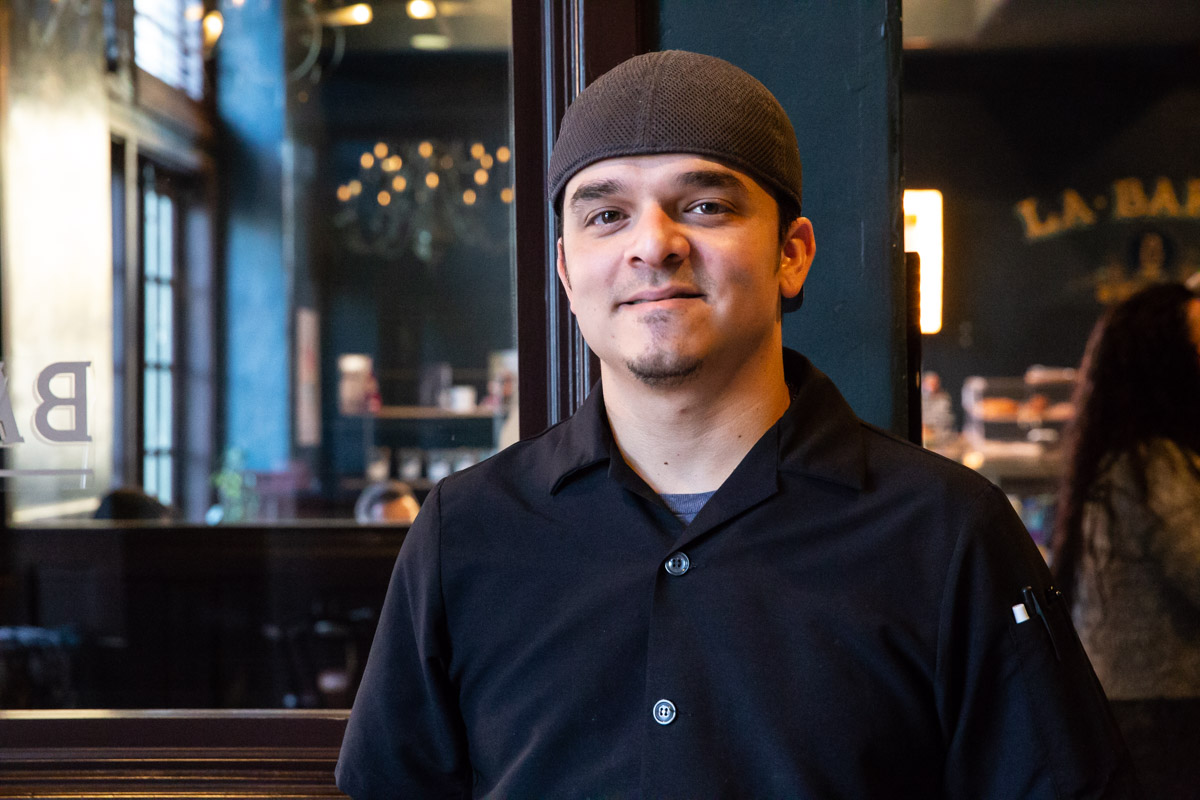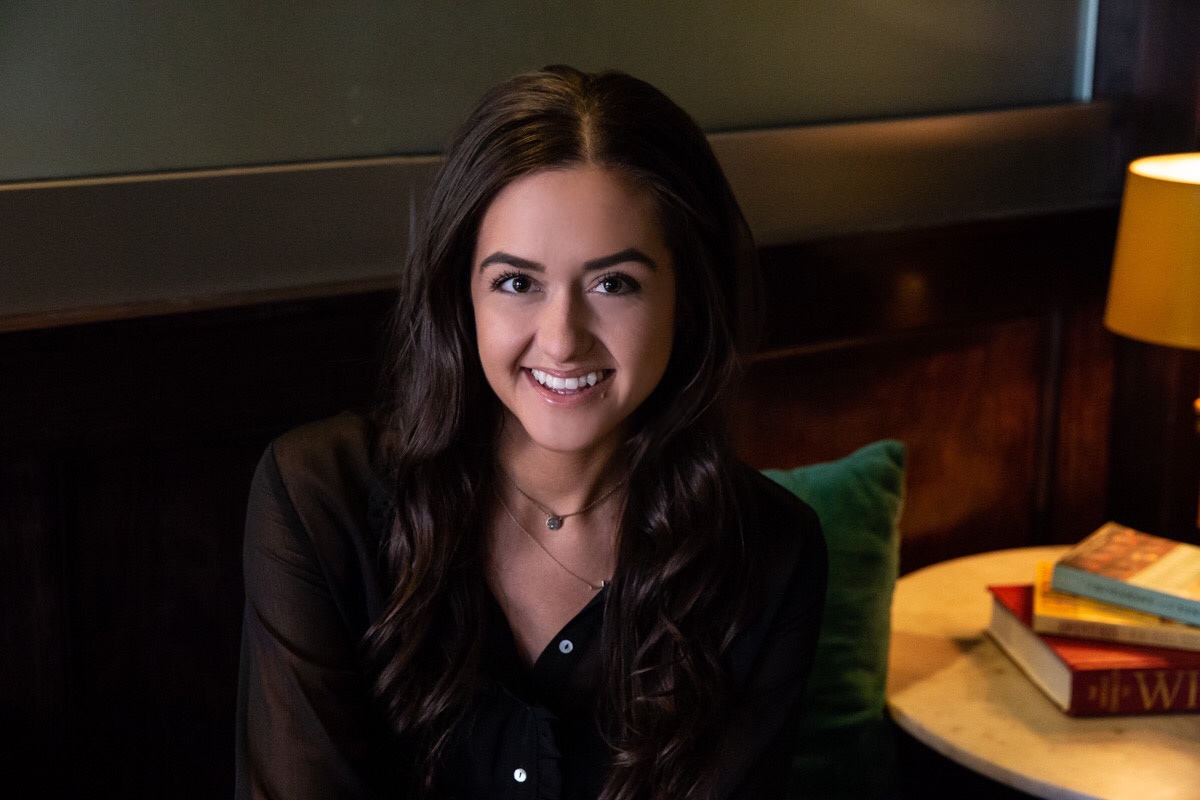 We're a small, local, family-owned business focused on bringing great and unique food to our fine Salt Lake City, Utah. No outside investors or corporate ownership here, but we buy high-quality, sustainable ingredients largely from other local farms and businesses and have a fantastic front and back of house team that makes us shine. A few of the people that keep us running include:
Scott Evans, Founder & President
Phelix Gardner, Executive Chef
Jon Santiago, Chef de Cuisine
Mackenzie Carter, Event Coordinator